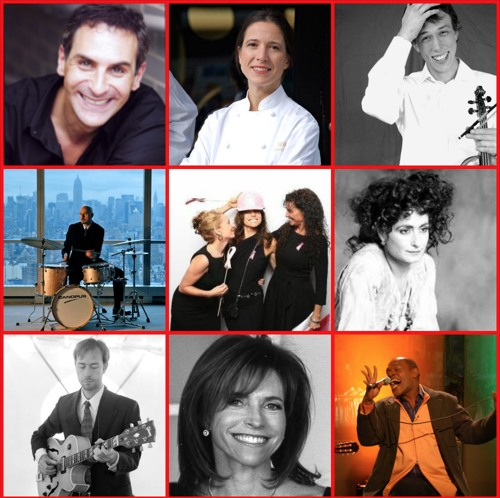 EPISODE 5 - On-Air Urban Salon
Episode 5 The M57 On-Air Urban Salon returns with a delight in all things Italian featuring Violinist Daniele Richiedei of Brescia, Italy, Chef Odette Fada, and Italian Vocalist/Composer Miriam Meghnagi. From NYC, we are joined by Entertainer Mark Nadler, Drummer Matt Kane, Guitarist Ryan Blotnick and Improvisational Jazz Vocalist Cleve Douglass. 
Special interviews with Iris Dankner and Barbara Schorr of Holiday House Hamptons/ Breast Cancer Research Foundation. Violinist Sandi Billingslea Co-Hosts and performs, Seth Goldman Co-Hosts and Ellen Kaye Co-Hosts and performs with the M57 Band: Musical Director Ethan Fein on guitar, Benjamin Franklin Brown on bass, and Gio Cepeda on drums.
Listen to the full interviews of Iris Danker and Barbara Schorr
Iris Danker and Barbara Schorr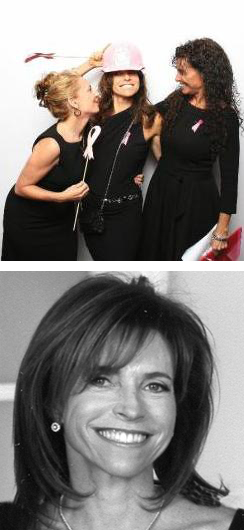 Earlier this year we had the opportunity to talk to Iris Dankner and Barbara Schorr as they prepared to open their very first Holiday House Hamptons. Iris, a sixteen year breast cancer survivor, founded Holiday House in 2008. Holiday House is the first designer show house held in New York City to benefit a breast cancer organization. Recruiting top interior designers in the New York City area, the showhouse is held in a historic mansion on the Upper East Side of Manhattan. This year, Holiday House runs Tuesdays through Sundays from November 21 through December 18, benefitting The Breast Cancer Research Foundation® (BCRF), founded by Evelyn Lauder in 1993. Barbara Schorr is the owner of B. Schorr Events, a full service event planning organization, now in its 5th year. She is also the Director of Production and the Event Manager of Holiday House NYC and Holiday House Hamptons, both of which are divisions of Mission in Pink. Learn more about Holiday House NYC HERE!
Barbara Schorr – Episode 5 – Part 1
Iris Danker and Barbara Schorr
Episode 5 – Part 2