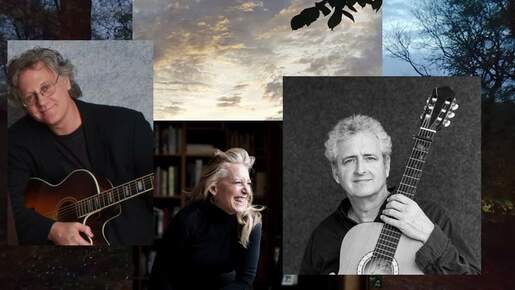 High Mountain Project is a new music venture with artist Ellen Kaye who joins guitarist Dylan Vaughn from Germany (in town for one week), and guitarist Stephen Benson from New York City for three evenings of live music, food and drink.  These three acclaimed entertainers will perform new original songs, sizzling blues, jazz and folk rock on Sunday, January 20, 2019 from 5pm to 7pm at Slate Hill Bar & Grill in Slate Hill, NY. 
Their only NYC date is Monday January 21, 2019 at Shrine NYC from 6pm to 8pm. Then they sre back upstate on Wednesday, January 23, 2019 from 6pm to 8pm at Ferraro's Bull's Head Inn in Campbell Hall, NY. No Cover. Both upstate evenings are to bring awareness to the Middletown Warming Station. 
Co-Produced by Happy Pair Productions (Lisa M. Bartolomeo and Ellen Kaye Music) and Alan Joseph.
The Middletown Warming Station is a project of the Greater Middletown Interfaith Council and provides a safe overnight space for homeless men and women.