Ice Wine Songs for Christmas & Dark Winter Nights - Ellen Kaye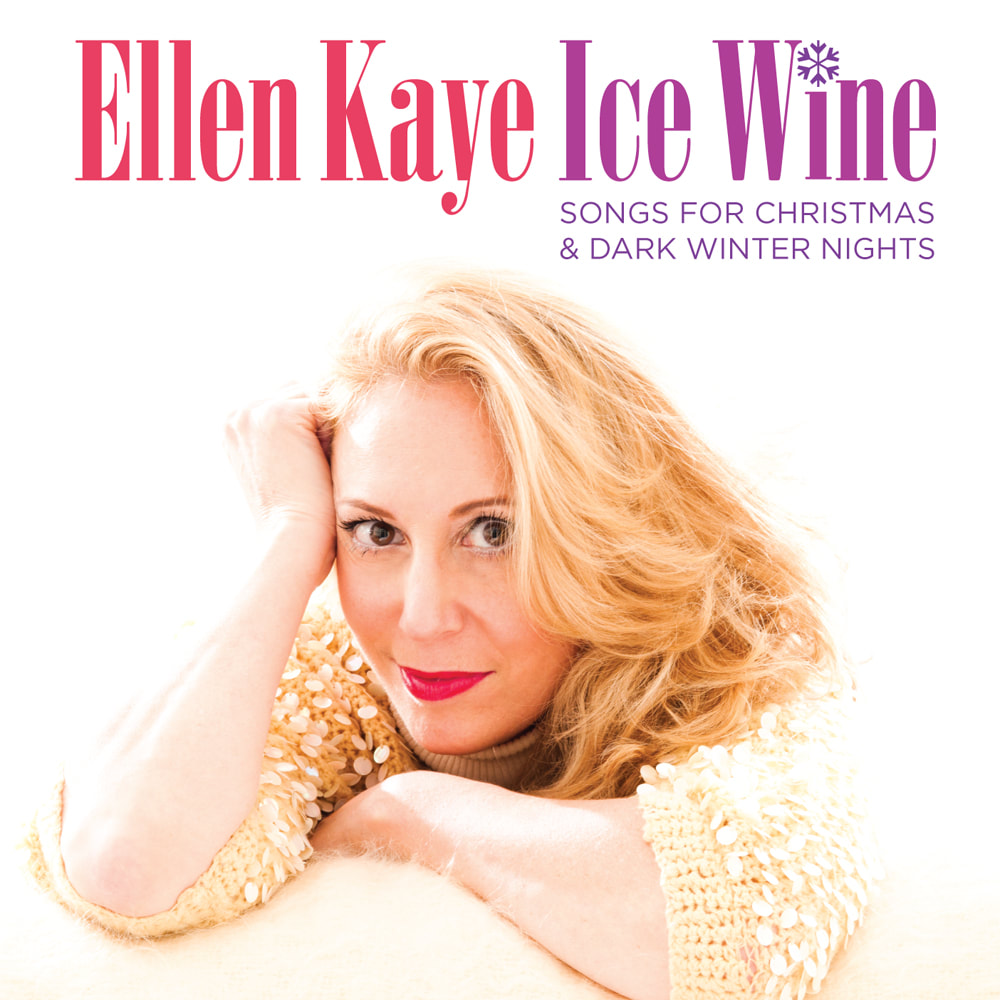 1. Merry Christmas Baby
2. Christmas (Baby Please Come Home)
3. Christmas Time is Here
4. Hard Candy Christmas
5. Cool Yule
6. Have Yourself a Merry Little Christmas
7. Cold
8. River
9. I've Got My Love To Keep Me Warm
10. Hounds of Winter
11. Book of Liars
12. Bonfires
13. I Wish You Love
Song Credits
Album Credits
Song Credits
Songs for Christmas – songwriter credits for Ice Wine 
Johnny Moore, Lou Baxter
Unichappell Music, Inc.
Christmas (Baby Please Come Home)
Phil Spector, Jeff Barry, Ellie Greenwicvh
Universal-Songs of Polygram International Inc
Abkco Music Inc
EMI Blackwood Music Inc. OBO Mother 
Bertha Music, Inc. Trio Music Company Inc.
Vince Guaraldi, Lee Mendelson
Lee Mendelson Film Prod., Inc
Carol Hall
Universal-MCA Music Pub OBO Otay Music
Universal-MCA Music Pub OBO
Daniel Music Ltd.
Steve Allen
Universal Music Corp.
Have Yourself a Merry Little Christmas
Hugh Martin, Ralph Blane
EMI Feist Catalog Inc.
Songs for Dark Winter Nights – songwriter credits for Ice Wine
Annie Lennox
Universal Music MGB Songs OBO
La Lennoxa Ltd.,
Universal Music MGB OBO
Universal MGB Pug Ltd.
Joni Mitchell
SONY/ATV Tunes LLC. OBO Joni Mitchell Publishing Corp.
I've Got My Love To Keep Me Warm
Irving Berlin
Irving Berlin Music Company
Sting
EMI Blackwood Music Inc. OBO Magnetic Publishing Ltd.
Walter Carl Becker
Zeon Music
Rickie Lee Jones
BMG Gold Songs OBO Duck Kill Duck Pub.
Charles Louis Augustin, Georges Trenet
Albert Asker Beach
Universal Music Corp.
Dedication for Ice Wine
For Ian, The open road is yours.
Wishing you great adventures, fascinating work,
close friends, things you can deeply believe in,
all kinds of luck, and much happiness.
Be true.  All my love always.
Album Credits